Water Level Transducer
KW-C Water Level Transducer 10m to 50m
The KW-C is a hydraulic water level transducer that measures the level of water in dams and rivers and the level of under-ground water in ground in landslide areas. Effects of changes in atmospheric pressure do not need to be compensated, so high-accuracy measurement can be made.
Protection ratings : IP 68 equivalent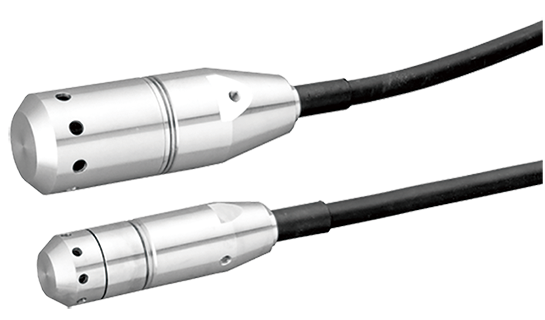 Features

Not affected by the change of atmospheric pressure
Made of stainless steel with excellent corrosion resistance
Easy handling and stable measurement
Specifications

Type
Capacity
Rated output
Non-linearity
Temperature range
KW-10C
10m
Approx. 1mV/V (2000 x 10-6 strain)
0.2%RO
-20 to +60℃
(no icing)
KW-20C
20m
KW-30C
30m
0.3%RO
KW-50C
50m

Output polarity

Measurement moves in the plus direction with regard to an increase in water level.