Mold Strain Gauge
PMF series Mold strain gauge
PMF series mold strain gauges are small gauges that are embedded in concrete or mortar for use in such applications as loading tests. They can also be embedded in smaller test subjects. The gauges employ super engineering plastics in their backing material, which provides water resistance. Our temperature-integrated model allows measurement of both strain and temperature. In addition to standard lead wire lengths, we can make lead wires to any length (made-to-order).
* Strain Transducer KM is suited to long-term use.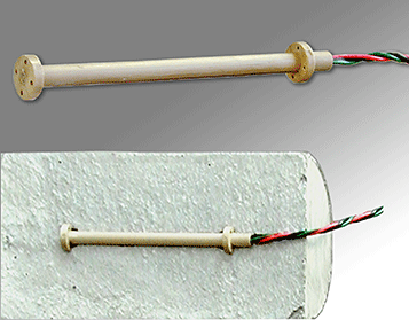 | | |
| --- | --- |
| Applicable specimen | Concrete, Mortar |
| Operational temperature | -20 to +60 ℃ |
| Temperature compensation range | - |
| Bonding adhesive | Embedment |
| Backing | Special plastics |
| Element | Cu-Ni (foil) |
| Strain limit | - |
| Fatigue life at room temperature | - |
PMFLS series Asphalt Mold strain gauge
These mold strain gauges are embedded in asphalt for use in such applications as loading tests with rolling compaction. Material used in the backing is super engineering plastic featuring water and heat resistance. The gauges can withstand a high temperature of up to 200℃ during placing of asphalt.
Gauges are temperature-compensated for asphalt.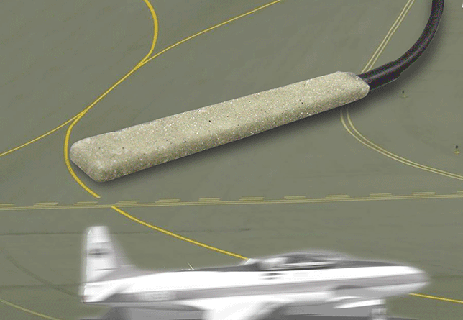 | | |
| --- | --- |
| Applicable specimen | Asphalt |
| Operational temperature | -20 to +60℃ |
| Temperature compensation range | - |
| Bonding adhesive | Embedment |
| Backing | Super engineering plastics |
| Element | Cu-Ni alloy |
| Strain limit | - |
| Fatigue life at room temperature | - |