Ring type Displacement Transducer
OU Ring type Displacement Transducer  10mm to 30mm
The OU displacement transducer is a combination of a round plate spring and strain gauges. It is mounted with its contact tip pressed against a structure. When displacement occurs in the structure, the plate spring is deformed and an output proportional to the displacement can be output.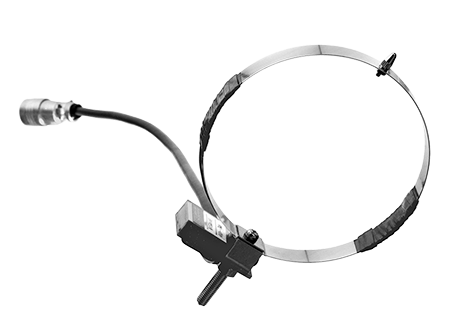 Features

High Response
Stable measurement with simple shape
Easy handling
Specifications

Type
Capacity
Rated output
Sensitivity
(x 10-6 strain/mm)
Non-linearity
Temperature range
OU-10
10mm
Approx. 5mV/V
(10000 x 10-6 strain)
Approx. 1000
1%RO
0 to +40℃
OU-20
20mm
Approx. 500
OU-30
30mm
approx. 300

Output polarity

Measurement moves in the minus direction when the contact tip is pushed inward.