High-capacity, Low-profile Tension/Compression Load Cell
TCLY-NA Tension/Compression Load Cell 300kN to 10MN
The TCLY-NA is a Tension/Compression Universal Load Cell with low-profile construction and high-capacity. It offers high precision, high output characteristics and an excellent stability because it uses a shear beam for the strain sensing element. This model is widely used in applications like uni-axial testing machine.
Protection ratings : IP40 equivalent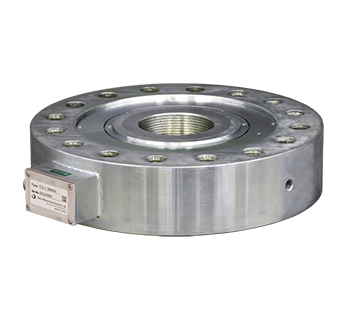 Features

High precision,High output
Specifications

Type
Capacity
Rated output
Non-linearity
Temperature
range
TCLY-300KNA
300kN
2mV/V
(4000×10-6 strain)±0.5%
0.2%RO
-10 to +60 ℃
TCLY-500KNA
500kN
TCLY-1MNA
1MN
TCLY-1.5MNA
1.5MN
TCLY-2MNA
2MN
TCLY-5MNA
5MN
Made-to-order
Contact us for details.
TCLY-10MNA
10MN

Output polarity

Measurement moves in the plus direction with regard to increased tensile force, and in the minus direction with regard to increased compressing force.