High-temperature Load Cell
CLR-NAH Compression Load Cell 500N to 200kN
This compression load cell can be used for measurement in high temperatures. The inert gas-filled and hermetically sealed structure offers stable measurement.
Protection ratings : IP 67 equivalent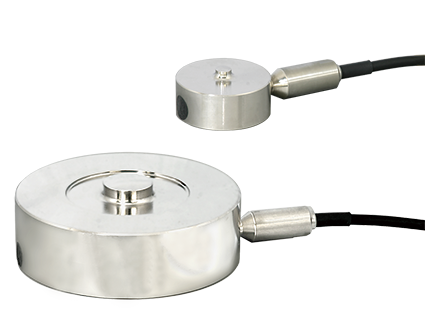 Features

Possible measurement in high temperature ranges
Hermetically sealed
Low profile
High Output
Specifications

Type
Capacity
Rated output
Non-linearity
Temperature
range
CLR-500NAH
500N
2mV/V
(4000×10-6 strain) ±25 %
0.5%RO
-10 to +160 ℃
CLR-1KNAH
1kN
CLR-2KNAH
2kN
CLR-5KNAH
5kN
CLR-10KNAH
10kN
CLR-20KNAH
20kN
CLR-50KNAH
50kN
CLR-100KNAH
100kN
CLR-200KNAH
200kN

Output polarity

Measurement moves in the minus direction with regard to increased compressing force.